---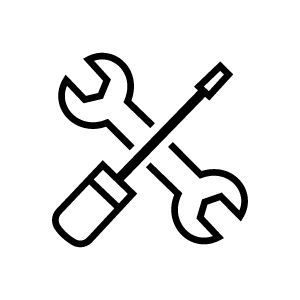 How You Can Save with
Nissan Monthly Maintenance Offers
There are many things Nissan customers consider when choosing the right service department for their vehicle. Most customers want to know whether or not their mechanics are Nissan certified technicians or not, and most will want to know what kind of parts/products will be installed on their vehicles. Many will want to have access to amenities that make service easier, and most importantly, people want to know how much it's going to cost. While our service is already affordable for Nissan customers in the Puente Hills, CA area, our monthly maintenance offers provide you with ways to save even more money on your next Nissan service appointment at Puente Hills Nissan. And, when it comes to certified technicians, genuine OEM parts, and convenient amenities, our City of Industry, CA Nissan service department checks every box.
Nissan Service Frequently Asked Questions
How Often Does My Nissan Need an Oil Change?
Our Nissan Service Center recommends changing conventional oil every 3,000 – 5,000 miles and changing synthetic oil every 7,500 – 10,000 miles. If you're a frequent driver, check out our service specials to get affordable deals on those oil changes, today.
Do I Need to Schedule an Appointment for Nissan service?
For overall convenience and efficiency our Nissan service center recommends scheduling an appointment for your car service. While appointments are not required, it is best practice to schedule in advance so our certified technicians can be prepared and equipped for your specific needs.
Do You Use OEM Parts?
Absolutely! It's paramount to use "Original Equipment Manufacturer" or OEM parts on your car, truck, or SUV because they are engineered to fit your Nissan model perfectly. Genuine parts are best practice for your cars for overall health, performance, and coverage.
When Should I Get My Brakes Checked?
While general brake checking is recommended at the 20,000 mile or 12 month mark, it is a good habit to ask our technicians to check your brake health at every oil change or every 10,000 miles! Take advantage of our brake service specials to prevent excessive wear and tear on your brakes, and most importantly, to ensure safety for you and your vehicle.

Service Specials and Amenities That Give You
Quality Service and a VIP Experience
It's the personal treatment you get with our service specials that makes you feel like a VIP. We have multiple amenities that help enhance your service experience, too: complimentary Uber / Lyft services, rental cars available, complimentary beverages and coffee, all within our state-of-the-art Nissan facility. Our performance and customization department can help you design your Nissan to your tastes, with Saturday service hours and extended hours both provided to help everyone make their appointments at a time that works for everybody. Take advantage of our monthly maintenance offers today by scheduling a service appointment at Puente Hills Nissan, and come see what being a VIP in our service department feels like.
Nissan Service Specials in Puente Hills, CA
Is your vehicle in desperate need of a maintenance check- but you don't want to break the bank on a service appointment?
Here at Puente Hills Nissan, we understand that consistent inspections are inconvenient. However, keeping your car, truck, or SUV in tip-top shape is vital for your health and safety. Our trustworthy team of certified technicians want the best for you and your car and have lots of experience when it comes to installing genuine OEM parts. We value your hard-earned money, which is why we offer service specials and financing for whatever accessories or repairs you may need.
Read on for more info on our Nissan service specials in Puente Hills, CA, or chat with one of our friendly team members today!
Our Puente Hills Nissan Service Department
Are you interested in learning a little more background on our service department?
At our dealership, we make sure to employ factory-trained technicians and mechanics so that you can rest easy knowing your vehicle is in good hands. Our staff knows all the intricacies of your Nissan and how to keep it running efficiently and effectively in the long run. Between our top-tier tools, advanced technology and OEM part replacements, service at Puente Hills Nissan is sure to exceed your expectations. If you have questions or concerns about our methods or maintenance availability, feel free to contact us ASAP!
Discounts On Services At Puente Hills Nissan
We take pride in helping you save money on services at our dealership. Our discounts and deals are updated regularly, allowing you to cash in and save big. Between engine air filter and micro filter specials to accessory discounts and transmission fluid exchange deals, there's a way to save money no matter what you need! With us, you'll always be treated like family and made to feel like a VIP whenever you walk through our doors.
Don't hesitate in taking advantage of our monthly specials and enjoy our complimentary beverages whenever you visit our state-of-the-art Nissan facility.
Order Parts
Why Visit Our Dealership?
Still unsure if Puente Hills Nissan is the right place for you to schedule a maintenance check?
When you enter our car lot, you can always rely on our team to walk side-by-side with you, offering you valuable advice when it comes to auto financing, maintenance inspections and more! You can also navigate the car-shopping process online with just a few clicks of a button. Thanks to our online finance application and payment calculator, purchasing a new vehicle or selling your old one has never been more straightforward.
Schedule A Service Appointment With Us Today!
Are you ready for your car to drive like it's brand new? When you visit us at Puente Hills Nissan, you can rest assured you'll be receiving high-quality services at affordable prices. Our technicians are pros when it comes to delivering superior service- so don't wait!
Feel free to contact us through our website by scheduling a service appointment or give us a call today!

Schedule Service