---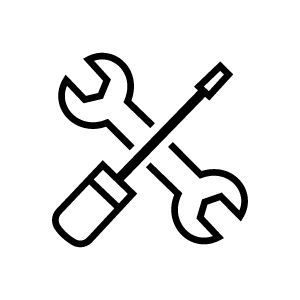 How You Can Save with
Nissan Monthly Maintenance Offers
There are many things Nissan customers consider when choosing the right service department for their vehicle. Most customers want to know whether or not their mechanics are Nissan certified technicians or not, and most will want to know what kind of parts/products will be installed on their vehicles. Many will want to have access to amenities that make service easier, and most importantly, people want to know how much it's going to cost. While our service is already affordable for Nissan customers in the Puente Hills, CA area, our monthly maintenance offers provide you with ways to save even more money on your next Nissan service appointment at HGreg Nissan of Puente Hills. And, when it comes to certified technicians, genuine OEM parts, and convenient amenities, our City of Industry, CA Nissan service department checks every box.
Nissan Service Frequently Asked Questions
How Often Does My Nissan Need an Oil Change?
Our Nissan Service Center recommends changing conventional oil every 3,000 – 5,000 miles and changing synthetic oil every 7,500 – 10,000 miles. If you're a frequent driver, check out our service specials to get affordable deals on those oil changes, today.
Do I Need to Schedule an Appointment for Nissan service?
For overall convenience and efficiency our Nissan service center recommends scheduling an appointment for your car service. While appointments are not required, it is best practice to schedule in advance so our certified technicians can be prepared and equipped for your specific needs.
Do You Use OEM Parts?
Absolutely! It's paramount to use "Original Equipment Manufacturer" or OEM parts on your car, truck, or SUV because they are engineered to fit your Nissan model perfectly. Genuine parts are best practice for your cars for overall health, performance, and coverage.
When Should I Get My Brakes Checked?
While general brake checking is recommended at the 20,000 mile or 12 month mark, it is a good habit to ask our technicians to check your brake health at every oil change or every 10,000 miles! Take advantage of our brake service specials to prevent excessive wear and tear on your brakes, and most importantly, to ensure safety for you and your vehicle.

Service Specials and Amenities That Give You
Quality Service and a VIP Experience
It's the personal treatment you get with our service specials that makes you feel like a VIP. We have multiple amenities that help enhance your service experience, too: complimentary Uber / Lyft services, rental cars available, complimentary beverages and coffee, all within our state-of-the-art Nissan facility. Our performance and customization department can help you design your Nissan to your tastes, with Saturday service hours and extended hours both provided to help everyone make their appointments at a time that works for everybody. Take advantage of our monthly maintenance offers today by scheduling a service appointment at HGreg Nissan of Puente Hills, and come see what being a VIP in our service department feels like.